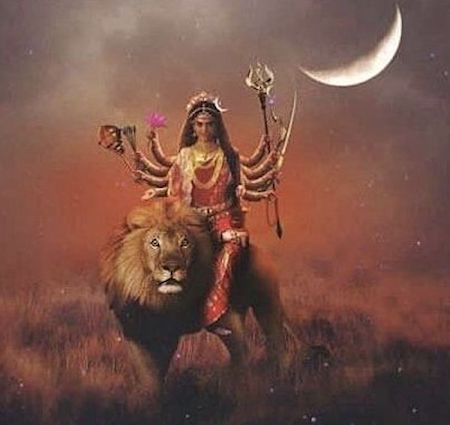 Meet the Nine Forms of the Goddess Durga
Sarva mangala mangalye
sive sarvārthā sādhike
sharanye tryambake gouri
nārāyani namostute

I bow to Thee Gouri Narayani,
Who art the cause of the welfare of the world.
Who art good,
who grants every wish,
in whom one takes refuge,
Who art three-eyed.
The Significance of Fall Navaratri

The Fall Navaratri comes this year between two powerful full moon cycles: the Harvest Moon on September 10th and the Hunter's Moon on October 9th.
The Goddesses, who in yogic mythology are beginning their long deep sleep through the cold winter months, are called forth again to celebrate the life of all things. We celebrate the change of seasons, the fall harvest of our lives, we celebrate our own possibilities and we pray for these possibilities to come forth into our life.
We plant the seeds of this as we go into the deep stillness of winter with determination that what we will reap what we have sown and with the understanding that the future consequences of our lives are inevitably shaped by our thoughts, goals, habits and actions today!
Each of the Nine forms of the Goddess has unique meaning and significance in our lives.
It is tradition to read from the sacred text, The Devi Mahatmyam during this time of year. A text which contains much analogy of how to live a sacred, healthy and spiritual life NOW!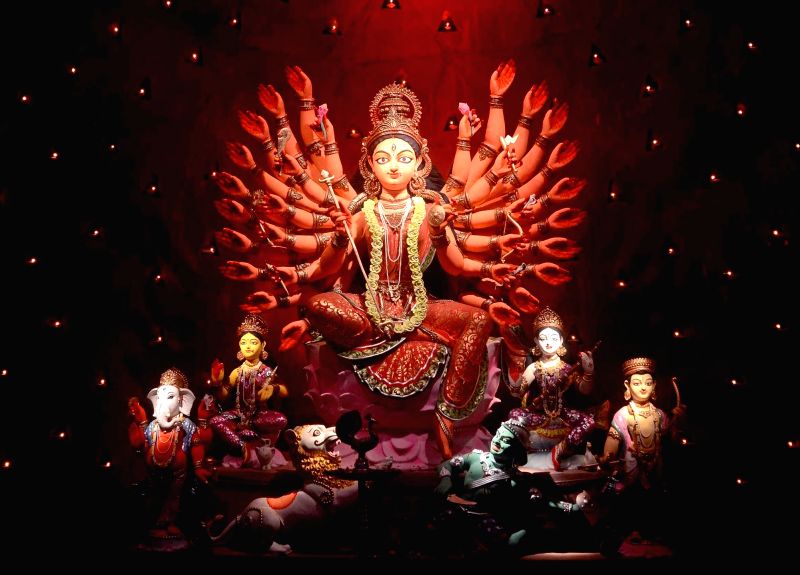 What Others are saying
about our Live Meditation + Music Events
"The environment was comfortable
and the sounds of nature were so prominent. 
Even though we are in the city, it didn't feel like it."

"Shiva Das' ambient music is awesome and really does assist in allowing a deeper feeling in meditation"
. 
"I left feeling light and at ease, and dreams that evening were very vivid. Woke up the next morning feeling very refreshed."
~HD, Ganesha Chaturthi Event


"What surprised me is how emotional it was for me.
I caught myself thinking; wait what's going on here,
why am I feeling this. The experience cleared some "stuckness" I have been holding onto. My grip (now) is not as tight."
~MM, Ganesha Chaturthi Event



🌟Shanti Vanam Deck🌟

Shanti Vanam is our forest of peace right here in the middle of the chaos & noise of the city.
We offer a place of solace and calm here in our backyard sacred space in Royal Oak, MI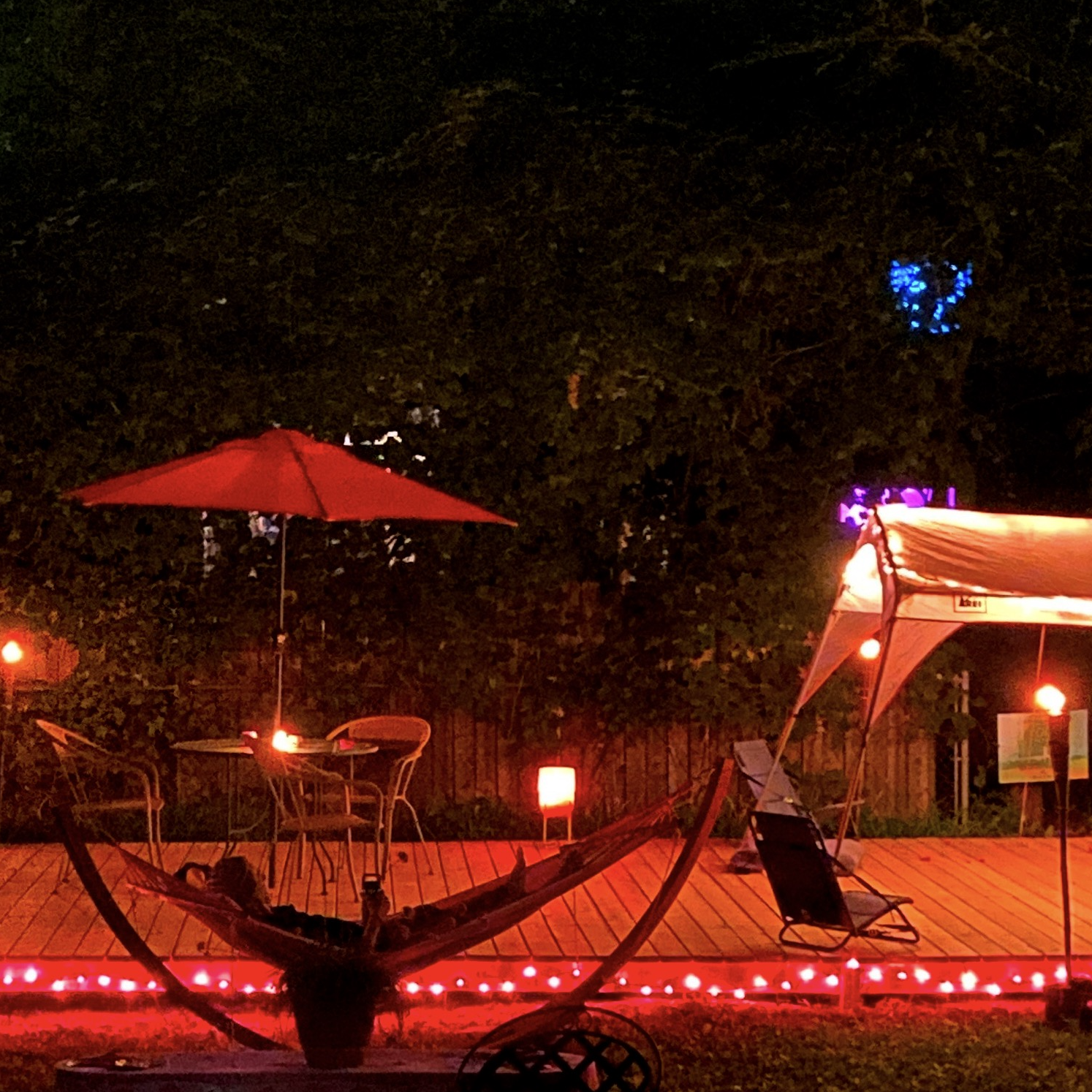 🪷Ambiance to Transport 🪷

Durga Devi & Shiva Das work hard to create a sacred space for you to practice in.
We bring you practical and pragmatic deep spirituality to learn from and to integrate into your own life.
The ambiance to transport you to other places in time and space.
Come to journey with us to discover the other half of your soul



🔥 Sacred Sangha🔥
❤️Community ❤️

Our community is small. No big crowds. A Community of like-minded human beings.
There is always room for you. We welcome you into our circle of peace & power!


What's Inside When You Register
Available in days

days after you enroll

First Section
Durga Devi, your guide for the evening.
Durga Devi and Shiva Das were given their spiritual names by Bhagavan Das and Sharada Devi, after years of study and service with them.
❤️🙏🏼🌹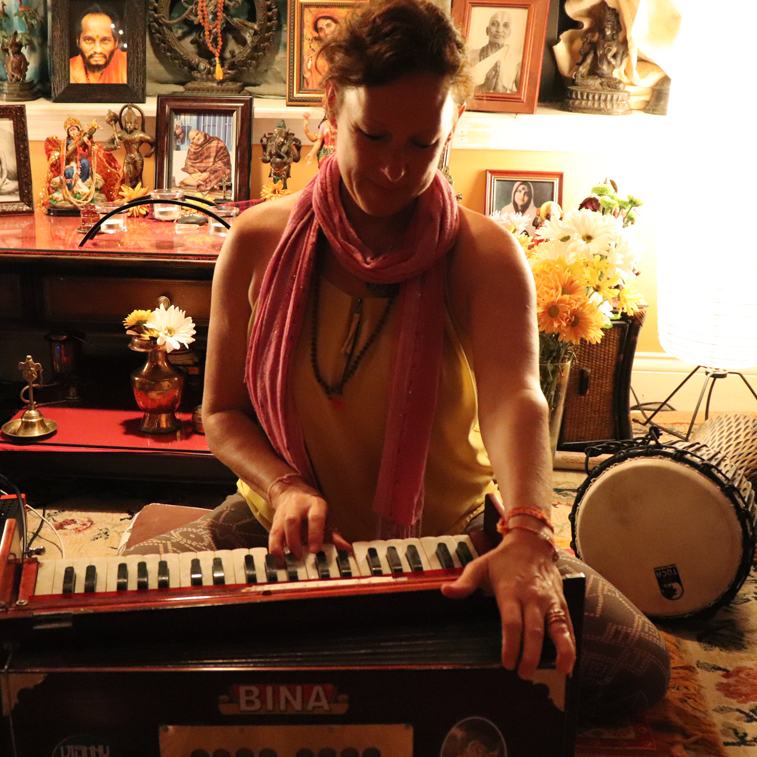 Check your inbox to confirm your subscription